Mind blowing retreats that eliminate distractions and build an even better team/vision/culture.
Organizations with high morale outperform their counterparts by 20%.
Progressive organizations like you get that team retreats used to be a luxury and now they are a necessity. Your people are your greatest asset.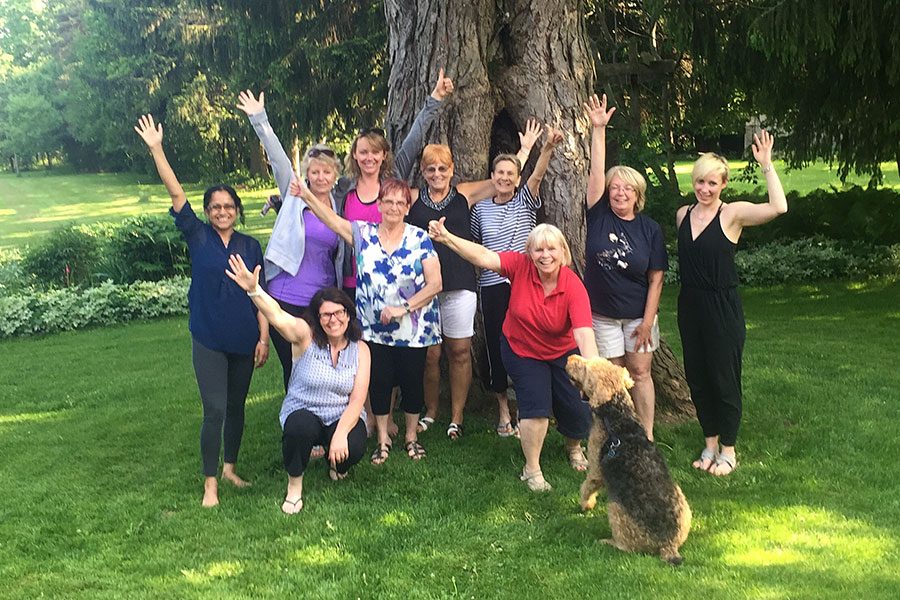 As a leader you are expected to be a Genie in a bottle navigating how to meet all your team and your organization's needs.
Managing your team's performance, compounded stress, conflict, mental and physical health issues, among other things can be overwhelming. Here are some benefits for team retreats.
Retention
Reward for hard work
Building vital interpersonal skills to their tool kit:
(Mindful communication, problem solving, conflict & time management)
Build resiliency to prevent burn out
Reflect on what works and what doesn't
Out-of-the-box thinking (creative juices flow)
Deep dive relationship building to encourage more collaboration
Improve morale
Better skills to navigate change
Enhance the team to be even more unified
Re-engage 
Deal with changes and address new challenges
Introduce new projects/vision/leadership
| MINI RETREAT  | DEEP DIVE RETREAT | PLAYING FULL OUT RETREAT |
| --- | --- | --- |
| 1 day | 2 days | 3 days |
Are you struggling with a growing disconnect between your colleagues or employer, or do you simply want to learn better communication skills to handle stress, conflict or negative attitudes at work?
Retreats re-energize, re-engage and re-educate your team on its strengths and solidarity. Adding more soft skills to their tool kit will help them focus more, be more engaged, more inspired to "think-outside-the-box" when it comes to challenges in the workplace and manage their change more effectively.
We are all creatures of habit in how we think, feel and behave. Interrupt that pattern and shift your organizations mindset to be even better.
When you change the way you look at things, the things you look at change.
– Dr. Wayne Dyer
When I work with organizations (as little as 6 to 500 employees) they experience a before, during and after connection to what matters to them, your organization's vision and focusing on the solution versus the problem.  Retreats allow your team to be removed from their day-to-day responsibilities to reflect on what works and what doesn't work, build better bonds and collaboration with each other, rejuvenate and retool their life mastery tool kit.
Retreats shift old unhealthy thinking and invite in creativity and playful and collaborative connections. I spend quality time getting an accurate pulse on what matters most and custom design your retreat so everyone walks away feeling more valued, more connected, more aligned with your organization's vision and especially more equipped with tools to address their challenges.
"Do you really know your colleagues exercise?" Each person receives an obscure facts page (not something people would know right away about their peers). Mingle and match which obscure fact fits who. Great ice breaker & team building exercise.